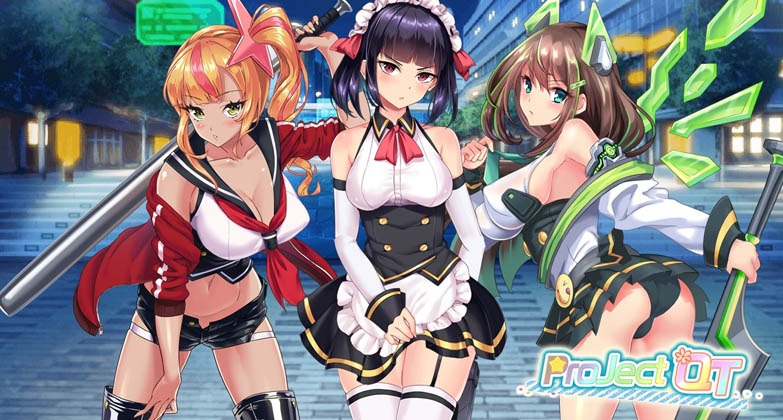 Project QT - Puzzles & intergalactic hentai babes with massive tits (Adult Game Review)
The futuristic setting, alien invasion, a deadly virus, exciting puzzles, and, of course, gorgeous babes with massive tits are just a part of what Project QT has to offer. It all started when a mysterious experiment regarding black holes in the Arctic opened up a portal releasing hot monster chicks and all kinds of different horrors, forcing heroines to fight back to defend their world.
If all of that didn't spark your interest, then the gameplay surely will. If you're a fan of the classic Bejeweled-like games or had fun playing Candy Crush Saga, you'll surely love this one. Or even better; if you enjoyed playing Pussy Saga, the "naughty" edition of Candy Crush.
Incredibly addictive gameplay
While, in essence, it is a puzzle game, Project QT wouldn't be so popular if it didn't up the ante by a ton. For starters, you don't just connect the same color in order to earn more points. In Project QT, you're powering elements up. By doing that, you're helping a team of voluptuous lassies to defeat their enemies.
Elements like water, fire, wind, and lightning each have their advantages and disadvantages, which adds to the aspect of strategizing during gameplay. Additionally, there's a chance of various bonus skills spawning, which you can then use to your benefit in combat.
It gets even better than that. You have three turns to play the game like any other puzzle. During that time, your goal is to rack up as many points as possible before it's time for your team to strike. The better you do while it's your turn, the more damage those hentai chicks can deal.
The goal of every round is to defeat a set of monsters. However, that's far from everything there is to it to this video game. By defeating monsters and completing various levels and tasks, you earn different types of resources to utilize and progress in the game. Also, the starting team of just a few girls is expandable, and you can end up recruiting a ton of hotties. Each comes with a different skillset, stats, and, best of all, different looks and outfits.
Project QT features a stunning art style
After all, this is a porn game. That immediately gives it a massive amount of bonus points. Finding a high-quality, polished, and playable porn game is not always that easy. However, this game has it all.
The main goal of playing it is to see many different chicks going down and dirty in every way imaginable. Also, there are numerous girls, each with unique personality and appearance. By progressing the game, you end up unlocking everything from simple images to interactive hentai scenes.
You can defeat and capture bosses to do whatever you want with them, use gifts to improve your combatants, seduce babes to make them loyal, and much more, all in an effort to get to the juicy and naughty bits.
Fortunately, Project QT is packing with sex scenes and nudity. From 2D pixel art and cute sprites to high-quality hentai drawings and animations featuring some of the most busty and beautiful ladies on the internet, Project QT will have you playing to no end in order to unlock as much as possible.
There are thick and nerdy girls in thigh highs, playful schoolgirls with colorful hair, or slender maids in sexy outfits wearing machine guns. The more you play, the more girls you unlock and the kinkier they get.
Play Project QT whenever you want
Another major thing that Project QT has going for it is the fact that it can be played on different devices. After a quick, simple, and free registration, the game immediately starts loading in your browser. There's no need to download anything, and all of your progress is saved upon leaving. You even get a decent amount of a premium resource for free upon confirming your email.
However, you don't even have to be on your PC to play it. If you own an Android device, you can download an app for it and play the game on the go. To top it all off, the game is absolutely free to play. If you want, you can spend money to speed things up but, otherwise, the game is a stunner and a must-play!
Solving puzzles, collecting sexy space monsters (complete with big juicy knockers) and think about your combat tactics while battling your intergalactic enemies... Sounds fun, right? Well, Project QT is indeed a whole lotta fun, and even better; completely free to play!
Time for a space adventure, it is! Let's unlock those hot hentai sex scenes, woohoo!
Play Project QT